Elliot Morris
Senior Instructor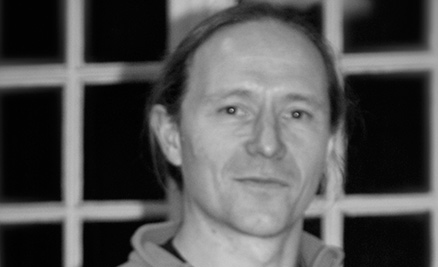 Elliot Morris
Instructor Since 2003
Grade: Senior Instructor Third Degree
Gallery
click to see large version
Elliot started training way back in 1988 in Korean Karate, where he rose to the level of 1st Dan Black Belt and then went on to study Jujitsu between 1996-99.

In 1999, he responded to an advert in a local newspaper offering classes in Taijiquan - it was the word "Chinese Boxing", which particularly caught his eye and set him on the road to the internal arts and the work of Erle Montaigue, in particular.

Since the end of 1999, Elliot have been training directly with Erle himself. Initially, attending Erle's annual workshops, until his move to the UK, and then meeting up with him on an almost monthly basis at the Instructors' workshops and other venues until his untimely death in 2011.

Elliot have been training with and teaching alongside Nasser for several years. Both have been training partners for almost 13 years and still meet up several times a week to practice their pushing hands amongst other drills.

"It's been brilliant having Elliot as a friend and a training partner for all these years. It would be be fairer to say that I regard him more as my brother with each passing year", says Nasser, "It has allowed us to be consistent with our training and push each other to far higher levels then would have been possible otherwise. Also, it has allowed us to bounce ideas off one another, especially since we come from different martial backgrounds. Elliot's input into developing the school and the training curriculum, as well as his support and martial arts expertise have been invaluable to myself.""

Elliott has previously taught at the Green House for Leicester University, Greens Health & Fitness and other venues and can currently be found teaching at our WTBA School in Leicester.